---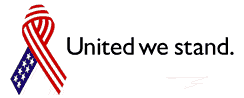 Editor's Notes
HAPPY NEW YEAR
Dottye and I wish you all the very best of the New Year. May it be filled with Good Health, Prosperity and Happiness.
It only seems like yesterday since the last issue of Our time. We really don't have a schedule, however, we try to publish the newsletter three times a year - provided we have material.
Addresses. We have the latest directory of Retirees who agreed to have their address released. The list has been reduced from over 700 to approximately 350 names. We have received only a few requests for a copy of these listings since the FAA stopped providing the directory. We will honor requests for a one time mailing each year, normally around the end of October. There will be a $5 charge for making copies and postage.
Since the first of the year, three very good friends have passed away. Chris Morgan's husband, Steve, died suddenly. He was only 54. Chris and Steve were good friends, not only to Dottye and I but the folks at the Anchorage FSS. Both were very active in hosting the annual Anchorage FSS/IFSS Christmas luncheon. I know many of you attended this great gathering of friends, coworkers and family. Steve was still working for Safeway at the time of his death. He had been with Safeway for 37 years.
After a long battle with cancer, we lost Brenda Moeller. Brenda and Jim were good friends and we enjoyed a lot of good times with them on the golf course and at social gatherings. Brenda's laughter was contagious, she was a bright star - full of compassion and love for her family and friends. She will be missed.
There was a time, no golf event would be complete without Don Boberick's antics. He was always ready for a match or a tournament. Don was a frequent participant at the Golf Digest School - always trying to improve. He loved that game and his love opened up many doors. He gave us a lot of laughs and his friendship was genuine. Don passed away suddenly. I know the next time one of his golfing "buddies" gets ready to tee off - a moment will be given to Don's memory.
This year, Thanksgiving had new meaning in many ways, especially in light of September 11, 2001. We were thankful for all of our blessings and thankful for the love and safekeeping of our friends and family.
On November 23rd, yours truly turned 65! Now, I did not have any problems with turning 30, 40, 50 or even 60. However, the day that I received that little red, white and blue medicare card - well that was another story. I know we all wonder, "where did all those years go?" And why is my grandfather looking at me in the bathroom mirror! Fortunately, I got over it and was thankful I made it this far. Also, the next day, November 24th, good friend and fellow FAAer and Air Traffic buddy, Lee Warren turned 90 years young. I am still a kid according to Lee!
Dottye and I made it to Laughlin, NV for New Years. We joined some friends for a couple of shows and a great dinner at Fisk's Steakhouse in Harrah's. We rang the New Year in with Debbie Reynolds! This is the only way we can stay up that late! What a great show. Debbie, who is 69, was America's sweetheart when I was 17. I am sure I wasn't the only one in love with her. This lady still can belt out a song and dance with the best of them.
While many of you suspect that I "robbed the cradle" when I married Dottye, the truth be known, she bewitched me! Honestly, I was totally enchanted by her good looks, sense of humor and intelligence.
On January 26th, Dottye celebrated her 50th birthday.
~~~~
Bassler's Celebrate 50 Years
Anchorage Daily News
Mia and John Bassler of Anchorage recently celebrated their 50th wedding anniversary at the Alyeska Prince Hotel in Girdwood. The celebration began with all family members and their children spending the weekend at the hotel. A reception and lunch were held for family and friends.
The party was organized and coordinated by the couple's daughters MaryAnn Paul, Alice Sullivan and Susan Kobelnyk, with help from their other siblings.
Highlights of the celebration included selections by pianist Selina Chu Fitzgerald, a longtime friend of the couple. Their granddaughter Laura Jo Kobelnyk played a cello solo with piano accompaniment by her sister, Jacquelyn. Other piano solos were by grandsons Colin and Justin Steranka and Tyler Kobelnyk. The Midnight Sons Barbershop Chorus sang a few numbers, and the Dutch ladies added a few songs in Dutch.
On the anniversary date, the couple attended Mass, followed by dinner and a show.
John met Mia de Loo in the Netherlands during World War II while he was serving in the 9th Air Force. After the war, they maintained a friendship through visits and correspondence. John attended Iowa State College in Ames and moved to Alaska in 1947 as a Civil Aviation Authority aircraft communicator (air traffic controller) on Middleton Island in the Gulf of Alaska. After tours at Shungnak and Kodiak, in 1951 he took a leave of absence to marry Mia.
The Bassler's were wed August 4, 1951, in Heerlen, Netherlands. They honeymooned in Amsterdam. Mia received her U.S. entry visa the day they boarded the liner Rijndam in Rotterdam for the trip across the Atlantic. Then came a reception and meeting of John's relatives in Iowa, after which they continued across the United States in a Buick to Seattle, then flew to Kodiak. An open-skiff ride from Kodiak to Woody Island in pouring rain ended the honeymoon. Moving from the scrubbed sidewalks of Holland to Kodiak left Mia with culture shock, but it didn't take her long to adapt.
From Kodiak, the couple moved to Federal Aviation Administration stations at Cape Yakataga, Moses Point (east of Nome), Summit (near Cantwell) and in 1958 to Anchorage. By then they had five children, born in Kodiak, Cordova, Nome, Anchorage and Fairbanks. The rest were born in Anchorage.
John retired from the FAA in 1983 after 39 years of service. He is a member of Anchorage East Rotary and a 28-year member of the Midnight Sons Barbershop Chorus.
Mia was a stay-at-home mother, active in PTAs and child-related organizations and a bookkeeper for nonprofit groups. She enjoys sewing and knitting. The family enjoyed regular camping trips and traveling down the Alaska Highway in their Winnebago to visit relatives and to see the monuments, parks and historical sites of the United States and Canada.
The couple's daughters and sons are MaryAnn Paul, Alice Bassler Sullivan, Susan Kobelnyk, Jane Steranka, Nicky Harren, Lynn Armstrong, Jeff Bassler, Donald, Carl, Louis and Tom Bassler. Their daughter Laura is deceased. The Basslers have 34 grandchildren.
John and Mia remain active in church and community organizations. Mia's latest hobby is genealogy, and John remains active in a prison ministry. They usually spend a few winter weeks each year in milder climates with their recreational vehicle or in Hawaii. They still make occasional visits to Mia's relatives in Holland and to some of John's newfound relatives in Germany and Luxembourg, whom Mia located through genealogical research.
~~~~
We received the following information from one of our Alaskan correspondents.
Bill Chord retired on 1/3/02. He has become a RO and ANC ATCT groupie since he retired, but he'll catch on to what retirement is all about sooner or later.
Herb Rollins retired on 1/3/02. Herb is planning to stay in Alaska and pester us as Course Marshall at the Anchorage Golf Course.
Andy Laux retired on 1/3/02. I don't have a clue what Andy is planning, but I think they are planning to stay in the "Frozen North".
Ray Richel (ENA AFSS) retired on 12/31/01.
Dennis Fiorucci (Security Specialist), accompanied by Mary Lou Dordan, took a rapidly arranged transfer to New Jersey. I really don't have the specifics on this career enhancing endeavor.
Bill Butler couldn't stand retirement, so he's back working as a contractor (for Roger Motzko) in the Runway Safety Office.
Derril Bergt is back in the ATD as a GPS contractor in AAL-530. That gives me someone I can count on for lunch everyday.
It appears that Torri Clark will be the next to retire in the ATD. She is eligible in June.
Joe Woodford, AAL-530, doesn't plan to go until September or October or when he has two bad days in a row.
2002 should be quite a year in the ATD. One third of the division becomes eligible for retirement. Maybe it is time to turn it over to the younger generation. On the other hand, things might get interesting with a new Administrator. Such is life in the "split second world" of air traffic control.
~~~~
Charlie, thank you so much for the e-mail and photo of the most beautiful Seabee that I have ever seen! It brings back some wonderful memories.
I took flying lessons from Dale Crites, Waukesha Spring City Flying in 1944. Earned my private in September 1944. Dean, Dale's twin brother, gave me my private test and also got me the job in the MKE (Mitchell Field) Weather Office. How well I remember the Knaup Brothers and their Midwest Flying Service in MKE. I worked there from 1944 to 1948, then transferred to Chicago Forecast Center, and in 1949 MSN.
While at MSN, I remember Howard Morey saying that Bob Reeve worked for him and was one of the most careless pilots he ever had. The aircraft always came back full of cigarette butts!
Louie and Lois Wuilemier in MSN had Four Lakes Flying Service and knew Bob and his twin brother well from Waunakee and MSN. Some great memories and thanks for sharing the info and picture. Lots more to remember!
The only Reeve I personally know is Dick and he is a great person. Chris met and knew all the Reeve kids and always spoke HIGHLY of all of them. Great to know they are still doing their part to carry on the 'aviation spirit'.
I am the e-mail person in this household so forgive me if I intrude here. Just have to say, some great people in good old Wisconsin.
After 17 years at the Anchorage Weather Office, I retired in 1975.
Ethel Dresdow Christensen
~And there is More~
Thanks for your e-mail, Charlie. Chris just left for the 'ole-timer' lunch. Cannot believe but he is not one bit interested in the computer. He would not do as an airline pilot today and I certainly can relate to that.
Say hello to Jim (DiFalco) and Jerry (Morrell). If they get to Anchorage, they can look me up at the Alaska SPCA. Long story but suffice to say, I work harder as Volunteer Director of the Alaska SPCA than I did in the Weather Service. I have 10 to 20 full and part time employees AND an irregular cash flow, all of which has put lots of gray hair on my head. My fondness for animals and the 'good' we have done and are doing keeps me going.
Always said that it was dogs and aviation that built Alaska......both should be thanked and honored.
Have a good 2002 !
Ethel C.
(Note: Ethel is Chris Christensen's wife of 50 years this May.)
~~~~

Charlie, Our daughter Jen is doing fine. She will have her baby in April, as per her doctors, Her Shogrens Syndrome is suppressed at this time, the baby is being monitored every week, and is growing fine. Julia is doing a good job helping her. Jen's husband comes on weekends from their home in Pagosa Springs, CO (near Durango).
We sold the farm in Hawaii and bought more land. We will build again and start planting in September.
Good news, I have spent lots of hours in training and have attended coffee seminars and roasting courses at the college. I have learned a lot. I will be going to Nicaragua in the near future and will teach roasting techniques. This is my second trip as a volunteer consultant over there. On February 15, 2002, I go to Haiti as a paid consultant for four weeks. I will teach Hawaiian coffee pruning methods. This is my first coffee consultant contract. It will last four weeks. It is my second trip there, but this time they offered me a contract. They are talking about two more trips this year. I will be back around the middle of March.
Regards,
Frank Babiak
~~~~
Hi Charlie- My wife and I just returned from a visit to Arizona, it was the first time I'd been there since hitchhiking across the state on Route 66 just after returning from Korea in early February 1955. I can see why there are so many snowbirds. I've always suspected that those birds you see heading south in the fall and north in the spring have the right idea! We visited Brock Laffoon, an old friend, and his wife Maria at their home in Fountain Hills, and got around the state to the Organ Pipe Cactus N.M., Petrified Forest N.P., and Grand Canyon N.P. (South Rim). I worked with Brock at the Fire Island Long Range Radar there when I first came back to Alaska with the FAA in '62 (I'd worked for Philco here in '57-'60). He had worked at the Fairbanks Rapcon prior to that, and later worked at the Murphy Dome LRR Site and the Anchorage Rapcon and Center; he took return rights in '73 and worked at the Seattle Center where he retired a few years ago. He and his wife have a winter home on Hartstene Island, in the south end of Puget Sound, but recently decided to split their time between there in the summer and Arizona in the winter. His e-mail address is brocklaffoon@hotmail.com.
Best Regards,
Jerry Brookman
~~~~
Dear Ernie, I have enjoyed "OUR TIME" for many years. Thanks to you and Charlie et all for providing us with this info.
It's about time that I contributed to OUR TIME so here it is. This is written just before Christmas 01. We wish everyone a Merry Christmas and a Happy healthy New Year. My wife Carol and I are healthy and enjoying Arizona. It has been ten years since I retired from the Fairbanks FSDO. Time really flies by. I am busy with Combat Pistol Shooting, Photography and trips. We took our trailer to the Grand Tetons, Lake Louise, Banff and returned in June. On September 14th, we departed Prescott, Arizona, for Monterey, California, to attend the Flight Standards Retirees Reunion. We had a great time but we only had 36 people attend because of the airline shutdown. We normally have 200 attendees. The Flight Standards Retirees will meet on October 20th -24th, 2002, in Myrtle Beach, S.C. I believe we will have a good turnout.
We moved to Anchorage in 1971.We enjoyed Alaska for 16 years. Our son still lives in Anchorage. Many retirees visit Arizona during our warm winter. Please drop by and say Hi. Our telephone is 928) 776-4520.
Your friend,
Albert Crook
~~~~
Hello Charlie. Long time no hear. I was reading your site on Cold Bay. Very interesting. I do have one correction for you. You mention that Les Dhabolt was the Electronic Chief. Actually it must have been Ed Dhabolt, my dad's brother. Dad (Les) was in Cold Bay, however many years later, as the Flight Service Chief.
Bill (Ipock) and I are both retired and living in Oceanside, California. I retired last January and Bill retired about a year and a half ago. Dad (Les) and Mom (Brittie) are living in Hinkley, California, about two and a half hour drive from here. Dad just had his 80th birthday and is still going strong. He has three bicycles (two for company I guess) and he rides an average of 100 miles a week. I wish I was in such good health. Anyway, thought I would let you know that it was Ed and not Les. Best wishes to you and the family for the holidays.
Bill and Starr
(Note: There goes one of those senior moments, again.)
~~~~
Charlie: I don't know if you are aware of the death of Ed Dorsey's grandson. Cameron Dorsey was killed on December 20, 2001. He was accidently shot by a friend of his while riding in a pickup truck here in Anchorage, he was only nineteen years old. His mother, Lynette is having trouble with funeral expenses and is requesting financial help from friends and family. I promised her that I would contact you and if you thought it was proper to put this information on the FAA web sight to tell FAA employees who may know or worked with Ed who may wish to contribute to funeral expenses. She has set up an account with the "ALASKA USA FEDERAL CREDIT UNION, ACCOUNT #299869.
Thanks,
Bob Turner
~~~~
Lost or Stolen ~ Prevent Fraud
A corporate attorney sent this out to the employees in his company. We pass it along, for your information.
Place the contents of your wallet on a photocopy machine, do both sides of each license, credit card, etc. You will know what you had in your wallet and all of the account numbers and phone numbers to call and cancel. Keep the photocopy in a safe place. If you have a scanner on your computer you can scan them and store on a FLOPPY, not just on your hard drive.
We've all heard horror stories about fraud that's committed using your name, address, SS#, credit, etc. Unfortunately I (the author of this piece who happens to be an attorney) have firsthand knowledge, because my wallet was stolen last month and within a week the thieve(s) ordered an expensive monthly cell phone package, applied for a VISA credit card, had a credit line approved to buy a Gateway computer, received a PIN number from DMV to change my driving record information online, and more.
But here's some critical information to limit the damage in case this happens to you or someone you know. As everyone always advises, cancel your credit cards immediately, but the key is having the toll free numbers and your card numbers handy so you know whom to call. Keep those where you can find them easily.
File a police report immediately in the jurisdiction where it was stolen, this proves to credit providers you were diligent, and is a first step toward an investigation (if there ever is one).
But here's what is perhaps most important: (I never ever thought to do this) Call the three national credit reporting organizations immediately to place a fraud alert on your name and SS#. I had never heard of doing that until advised by a bank that called to tell me an application for credit was made over the Internet in my name. The alert means any company that checks your credit knows your information was stolen and they have to contact you by phone to authorize new credit. By the time I was advised to do this, almost 2 weeks after the theft, all the damage had been done.
There are records of all the credit checks initiated by the thieves' purchases, none of which I knew about before placing the alert. Since then, no additional damage has been done, and the thieves threw my wallet away this weekend (someone turned it in). It seems to have stopped them in their tracks.
The numbers are:
Equifax: 1-800-525-6285
Experian (formerly TRW): 1-888-397-3742
Trans Union: 1-800-680-7289
Social Security Administration (fraud line): 1-800-269-0271
~~~~
Old Geezers
anonymous
Old Geezers at sporting events, during the playing of the National Anthem, hold their caps over their hearts and sing without embarrassment. They know the words and believe in them.
Old Geezers remember World War I, the Depression, World War II, Pearl Harbor, Guadalcanal, Normandy and Hitler.
They remember the Atomic Age, the Korean War, the Cold War, the Jet Age and the Moon Landing, not to mention Vietnam.
If you bump into an Old Geezer on the sidewalk, he will apologize.
If you pass an Old Geezer on the street, he will nod or tip his cap to a lady.
Old Geezers trust strangers and are polite to women.
Old Geezers hold the door for the next person and always, when walking, make certain the lady is on the inside for protection.
Old Geezers get embarrassed if someone curses in front of women and children and they don't like violence and filth of TV or in movies.
Old Geezers have moral courage.
Old Geezers seldom brag, unless it's about their grandchildren.
It's the Old Geezers who know our great country is protected, not by politicians or police, but by the young men and women in the military serving their country.
This country needs Old Geezers with their decent values.
We need them now more than ever. Thank God for Old Geezers.
~~~~
Hi Charlie, Just read the November Our Time and want to add my thanks for your efforts to keep us in touch with our past. Jean and I are still here in Corvallis and more or less retired from the travel thing. We spend most of our time at the computers--Jean with genealogy and I with newsletters and such. I hear regularly from Jerry Lardy and see Charlie Stack now and then. Charlie lives about an hour from Corvallis. Not much else to report except that Jean and I will celebrate our fifty-ninth anniversary the end of this month. Thanks again for your great job with Our Time.
Joe Grube
(Congratulations Joe & Jean!)
~~~~
Charlie: Hello from a long ago fellow worker. My name is Wilmer E. Harms. I went by either Willy or Bill in 1964.
I came to Cold Bay from Moses Point FSS in March of 1964 and transferred back to Minot, North Dakota FSS in October of 1964 . I remember you well. As I remember we were both out of tune with the more conservative members of the group. I also remember the green '47 or '48 gmc pickup I bought for $500 and then resold for $500 as did each new arrival. Also, all the big brown bears in the housing area. My home address is 195 E. Pacific Ave. #18 Fairfield, CA 94533. Like to hear from you.
(Note: Conservative, as in lifestyle, nay politics!)
~~~~
Charlie: How is everything in Sun City? We have been in Hilo since December. There has been quite a lot of rain for awhile, but beautiful now. We have played golf several times.
Bill & Dee Dougherty
~~~~
First Flight Celebration
December 2003 is the centennial of the Wright Brothers Flight at Kitty Hawk.
The AAL/FAA is starting to work with other organizations in the Anchorage area to plan a series of celebratory events for the year leading up to that anniversary.
If anyone is interested in participating in any of these activities, please contact Joette Storm, AAL-004. Joette will be chairing the FAA committee on this activity.
~~~~
Dear Charlie - We received the most recent "OUR TIME." As usual you do a super job, and I enjoy every bit of it. There were several familiar names on the Last Flights. One was Dick Inman who was STMGR at Big Delta when I was the Jr. technician traveling between BIG & ORT in 1953-54.
Our year has been average but as long as we can pick 'em up and put 'em down, we're okay. We did make a trip to Halifax, Nova Scotia, and on our return, visited several east coast ports. In October, we drove to Chattanooga for our army reunion. Sometimes, it does not seem possible that it has been more than 57 ½ years since our unit landed on Utah Beach. Our reunion was a good one and it was good to see my old buddies despite the diminishing numbers and that we move much more slowly.
A number of tours of Chattanooga had been arranged along with a luncheon cruise on the river boat "Southern Belle." Our granddaughter continues to be the joy of our lives. She is now six and in the first grade. A couple of weeks ago, her godparents brought her to see the Nutcracker ballet. As they walked out for the intermission, Celine somewhat disappointedly said it was too short. So they had to explain intermissions and that they would see the second half in a few minutes!
Vernon Hill
~~~~
We will be at Big River, CA, just a few miles from Parker, AZ, on Feb 1st and will be thrilled to see Jane & Gene May again. I'll give her a call. Thanks, Charlie (for getting us in touch with one another.)
Also, guess who's staying in the same park as us? Glenn Haaga, we just met up with them yesterday. Small worlds. Talk to you later,
Rose Mower
~~~~
Carol and I hope you and your family had a nice Christmas. Our youngest son, Damon, his wife, Erin, and our 10-month-old grandson, Evan, from Dubuque, Iowa, were with us for two weeks. Needless to say, we enjoyed playing with Evan.
As some of you already know, on Christmas day around 10:00 a.m., I noticed my speech became slurred, my right hand did not work correctly, nor did my right foot. I immediately thought I was experiencing a stroke so we took off for the hospital. While at the hospital, all feeling returned to normal. So after about two hours, a CAT-SCAN, and a conclusion that I had experienced a TIA (mini stroke), I went home.
Additional tests were scheduled for the next day. With one exception, they all showed normally. The one exception was the MRI, which identified a tumor on my pituitary gland. After some research, I found out that tumors on this pea size gland, located at the base of the brain, constitute 10% of primary brain tumors. The causes are unknown but the frequency is one out of 10,000 people. Most are not malignant but because the growth is in a confined area, the growth has a negative effect on the pituitary glands function. So far, the negative effects seem to be minimal but it looks like surgery will be necessary. I'm scheduled to see a neurosurgeon Jan. 22nd and will be making final decisions on the next step after that meeting. One of us will keep you posted. In the mean time, Carol and I appreciate your prayers.
Robie & Carol Strickland
~~~~
Hi Charlie and Dottye. I have just got a brand-new computer so wanted to give you my e-mail address: Akrivrlady@aol.com.
After Larry was killed last year, I left our beloved river cabin and relocated to the small town of Yelm, Washington.
I just wanted to say thank you for all the cards and notes I received from our FAA family. Larry lived the life that he loved for seven years after we retired. I look forward to reading Our Time online.
Shirley Rodger
~~~~
Dave and Mary Lou West hosted a welcoming party for winter visitor Dee Washburn. Mary Lou, Dee and Ellen Parker prepared an exquisite buffet lunch. Life is good in the sunny southwest. Friends from the valley stopped by to say hi, share in old tales of days gone by and enjoy the great cuisine. It was good to see Dee, Ken & Sis Hill, Andy & Rae Billick, John & Helen Groeneveld, and Bill Remsen and his lady friend Doris. What a nice way to spend a Sunday afternoon.
~~~~

Since the last issue of OUR TIME, your Editor has learned the following friends and co-workers have passed away.

Ramona Ardaiz, owner and operator of Areo Tech Aviation at Merrill Field, passed away November 28, 2001. Ramona's husband Dick was a former Wien Air Alaska pilot. Dick and Ramona have operated Areo Tech for at least 40 years. Both were great supporters of the FAA, Merrill Tower and Anchorage FSS in particular.

Don Boberick, former Alaskan Region Counsel, passed away the weekend of January 12, 2002 as a result of congestive heart failure complications. Don served as Regional Counsel for the Alaskan Region for about 16 years until his retirement in 1988. Prior to coming to Alaska, Don served in the Office of the Regional Counsel for the Western Region in Los Angeles and also as the Northern California Area Counsel in San Francisco.

Audrey Hilton, wife of former Hawaiian Regional Director Jack Hilton, passed away on Christmas at her Tucson home.
Brenda Moeller, died January 10, 2002 after a long battle with cancer. Brenda's husband Jim, was an air traffic specialist in the Air Traffic Division. Brenda was employed by BLM in the Anchorage Regional Office. They moved to Bell Vista, AR after retiring.

Steve Morgan, 54, the husband of former Anchorage IFSS/FSS Facility Secretary Chris Morgan, passed away suddenly January 1, 2002, from a stroke. Steve worked for Safeway and had been with them for 37 years. Chris is presently working for AF at the Anchorage ARTCC.

Robert H. Watson, former Motorfleet Manager, passed away on June 16, 2001.
~~~~
Ruth Kulis, widow of legendary airman, dies
By Peter Porco
Anchorage Daily News
Published: December 15, 2001
HISTORY: Her husband, Albert, was among the first of State's Guardsmen to die on duty.
Ruth Kulis of California, formerly of Anchorage, died Nov. 23. She was 77 and the widow of Kulis, after whom Kulis Air National Guard Base was named.
Mrs. Kulis traveled to Alaska in 1946, invited by relatives who ran a gold mine in Ophir. She worked as a stewardess for Alaska Airlines.
Her husband, who was born in Brooklyn, also came to Alaska in 1946. He flew commercially for Alaska Airlines and then Cordova Airlines.
The two met and married in Alaska, lived in City View and had three children. Mrs. Kulis was pregnant with the third child when Lt. Kulis died in a crash that occupies a poignant page of the city's history at mid-century.
Lt. Kulis was killed when his plane, a single-seat jet fighter, crashed into a mud beach across Knik Arm from Point Woronzof.
Parts of Lt. Kulis' story remain a mystery. A second Air National Guard plane, a jet trainer with two Guardsmen aboard, vanished in the same area and at almost the same time as Kulis' plane seemed to fall from the sky.
Military and civilian authorities, trying to find the planes, conducted one of the biggest aerial searches in the state's history up to that time.
The trainer, a T-33, and its occupants were never found. Kulis' F-80 Shooting Star was located two weeks after the crash. But only a few pieces of it could be recovered before it and the 32-year-old Kulis' remains were swallowed by the mud.
Exactly what occurred isn't known. But another pilot, flying in formation with Kulis, said this week he saw Kulis go into a steep dive and is "1,000 percent" sure there was no midair collision.
At a little after 5:00 p.m. on Nov. 16, 1954 -- "Dark Tuesday," the National Guard calls it -- the T-33 took off from Elmendorf Air Force Base, where the local branch of the Air Guard was headquartered until the new facility opened. Lt. Roger A. Pendleton, the pilot, and Capt. Lionel N. Tietze, the navigator, lived in Anchorage and were full-time members of the Guard.
At 5:18, Pendleton radioed in his last known communication that he was up to 4,000 feet and about 10 miles north of Fire Island.
Not long after that, Kulis was headed back to Elmendorf in one of three F-80s in formation, one behind the other. Because of bad weather, they were flying at about 3,000 feet, said Frank Novosel, who was piloting the No. 3 plane.
Novosel, 77, is retired and lives in West Anchorage. He remembered that Kulis was flying in the middle when the lead pilot radioed that he was having some trouble with his radio, and perhaps Kulis should take the lead. The two planes switched easily.
"The weather's getting really bad," Novosel said. "It was black as a sack. There was no moon, and it was difficult to see. Anyway, all of a sudden Kulis is banking."
Kulis' wings were more than 90 degrees past horizontal. "He started down in a nice sweeping turn, almost like a gunnery run," said Novosel. But the maneuver was not planned and Novosel wondered, "What the hell is he doing?"
"I thought maybe it's icing." Just minutes earlier, Novosel had suddenly lost about 15 percent of his engine's thrust. But he hit a button that added a kind of antifreeze to his fuel and was immediately back to full power. As Novosel looked down, he saw an explosion.
Kulis' plane was found when a civilian pilot spotted a hole in the ice a mile offshore of the Susitna Flats, west of Point MacKenzie and about 10 miles from Anchorage. Guard helicopters flew the maintenance chief, Clarence Ryherd, to the site.
Col. Ryherd, who's 75 and has lived in Spenard for 51 years, took with him the late Joe Redington, who worked for the federal government at the time and would later go on to found the Iditarod Trail Sled Dog Race.
Ryherd and Redington saw that the fuselage was half-buried, nose down in the mud. Kulis' remains were at the front.
"We tried to pump the water out to see if we could get down to it to find him, but we lost the pump," Ryherd said. "Each time the tide came in, it would sink a little more. It was like quicksand."
After several days of trying, they abandoned the effort. Serial numbers from some of the pieces were used to confirm the wreckage as Kulis'.
Kulis, Pendleton and Tietze were the first Alaska Air Guardsmen to die while on duty. Kulis base, under construction at the time of their deaths, opened on the south side of Ted Stevens Anchorage International Airport in 1955.
Ruth Kulis remained in Anchorage until 1958. She never remarried.
#
Aviator Joe Crosson Soars to Hall of Fame
By Rose Cox
Anchorage Daily News Published: February 6, 2002

Museum fund-raiser to honor the Alaska pioneer
Pioneer aviator Joe Crosson scored enough firsts during his relatively short career to secure a place in the annals of aviation. He and Ben Eielson share the record for making the first flights over Antarctica in the 1920s. In 1932, Crosson was the first to land an airplane on Mount McKinley. His 1934 flight to Siberia launched airmail delivery to that region.
But his most important contribution to Alaska aviation was partly a factor of being in the right place at the right time, said Dirk Tordoff, film archivist for the University of Alaska Fairbanks.
"He was in a position to oversee development of the first extensive feeder line hub and trunk route system, which eventually led to scheduled flights from Alaska to Seattle."
Others had tried. But it was Crosson who brought the Territory of Alaska closer to the United States in the late '30s. His efforts resulted in regular, scheduled mail and passenger service from Seattle to Alaska. "This was a big development," Tordoff said. "Alaska went from being 10 years behind in aviation to right up to par."
Friday, Crosson will be inducted into the Alaska Aviators Hall of Fame at a fund-raiser for the Alaska Aviation Heritage Museum. Tordoff, who has written a book about the aviator, will present a slide show of archival material owned by Crosson's wife, Lillian, who will attend the event.
"This is the most significant collection of early aviation material on Alaska ever collected," said Tordoff, who spent 11 years becoming an expert on Crosson's life. In the early '90s, he cataloged Crosson's extensive collection of photos and documents, and summarized the aviator's life for his master's thesis in northern studies at UAF.
That done, he started on Crosson's biography.
"The more I got into who Joe was and what he'd done, I questioned why it hadn't been done 20 years ago. The guy deserves to be included in the historical record."
Crosson was born in Kansas in 1903. When he saw his first airplane at age 10, he turned to his sister, Marvel, and announced his future career as a pilot.
He built an airplane from the remnants of a wrecked Curtis N9 World War II surplus biplane in San Diego when he was just 20. He learned to fly, then taught his sister to fly.
"Their parents were behind them 100 percent," Tordoff said. "Their dad took the window out of the kitchen so they could slide the wings of the plane in. Their mom sewed new fabric on the wings."
Crosson moved to Alaska in 1926 at the age of 23. He and a half dozen of his contemporaries presided over an enormous wilderness with few landing strips and minimal weather information, sans navigation maps and equipment.
"They had to have an almost uncanny sense of direction, the ability to tell one river from another, to tell the weather. They were skilled mechanics," Tordoff said. "Flying was just a small part of it."
Over the next 15 years, Crosson made his mark in aviation, delivering serums for diphtheria and scarlet fever to remote Alaska in humanitarian missions and searching for the crash sites of fellow pilots. In 1929, he led the search for Eielson's downed plane in Siberia in a Waco 10 open-cockpit biplane. The wreckage was not located until the following year.

"Joe noticed a shadow that seemed out of place, he flew over it and saw it was a wing sticking out of the snow."
He was at the controls of a Fairchild 71 cabin plane in 1932 when he made the first landing on Mount McKinley to drop off members of the Cosmic Ray Mountain Climbing Team.
Crosson, who was Wiley Post's friend and hunting partner, delivered the propeller to the Alaska mining community of Flat that enabled Post to continue the first solo flight around the world. The next time he went to Post's rescue was to retrieve his body and that of Will Rogers after the two were killed in a crash in 1935.
"That was the saddest part of Joe's story," Tordoff said. "He lived with a tremendous amount of tragedy. It never stopped him from his duty."
Crosson's daring escapades were featured in a story titled "Danger in the Arctic" in a 1941 issue of True Comics. Images from that publication have been blown up into 6-by-21-foot panels for Friday's event.
That same year, Crosson was featured on the national serialized radio show "Col. Roscoe Turner's Sky Blazers: True Stories of the Men and Women Who Pioneered America's Skies," sponsored by Wonder Bread. Tordoff will play a portion of the radio show Friday.
"Like the comic book, there were bits of truth in it, but it was written by Hollywood script writers," Tordoff said. "The real story is exciting enough without embellishment."
Tordoff's research has given him a sense of the kind of man Crosson really was. Photos in the collection feature Crosson's ever-present smile. Those who knew him describe him as an "upbeat, easygoing guy," Tordoff said.
"The reason he rose through the aviation system is he led by example and never asked anyone to do anything he wouldn't do himself. And he was so creative. He had a marvelous ability to look at three pieces of junk and create something great from it."
Crosson's remarkable life ended in 1949 when he died of a heart attack in Seattle. By then, he had started his own business, Northwest Air Service, that supplied airplanes and parts to the Alaska aviation community.
Although his obituary was printed in Time and Newsweek magazines, his accomplishments had largely slipped from Alaska's memory, Tordoff said.
"If (pilots) died tragically, it was big news, especially if there was a search like there was for Ben Eielson or Russ Merrill. They tended to stay on people's minds. If they lived a very long, long life, they are remembered for that.
"When Joe died, he was out of the limelight," Tordoff said. "It looked like for a while like history was just going to forget him entirely."
HALL OF FAME CEREMONY: Joe Crosson was inducted into the Alaska Aviator's Hall of Fame at a fund-raiser for the Alaska Aviation Heritage Museum, February 11, 2002.
(The following poem was E-mailed to Our Time. Even though the author is unknown, we felt it was worth sharing.)
Two Thousand One, Nine Eleven!
Anonymous

Two thousand one, nine eleven,
Five thousand plus arrive in heaven.
As they pass through the gate,
Thousands more appear in wait.

A bearded man with stovepipe hat,
Steps forward saying, "Lets sit, lets chat."

They settle down in seats of clouds,
A man named Martin shouts out proud,
"I have a dream!" and once he did,
The Newcomer said, "Your dream still lives."

Groups of soldiers in blue and gray,
Others in khaki, and green then say,
"We're from Bull Run, Yorktown, the Maine,"
The Newcomer said, "You died not in vain."

From a man on sticks one could hear,
"The only thing we have to fear."
The Newcomer said, "We know the rest,
Trust us sir, we've passed that test."

"Courage doesn't hide in caves,
You can't bury freedom, in a grave,"
The Newcomers had heard this voice before,
Some distinct Yankees twang from Hyannisport shores.

A silence fell within the mist,
Somehow the Newcomer knew that this
Meant time had come for her to say,
What was in the hearts of the five thousand plus that day?

"Back on Earth, we wrote reports,
Watched our children play in sports.
Worked our gardens, sang our songs,
Went to church and clipped coupons.

We smiled, we laughed, we cried, we fought;
Unlike you, great we're not."

The tall man in the stovepipe hat
Stood and said, "don't talk like that!
Look at your country, look and see,
You died for freedom, just like me."

Then, before them all appeared a scene,
Of rubble streets and twisted beams.
Death, destruction, smoke and dust,
And people working just 'cause they must.

Hauling ash, lifting stones,
Knee deep in hell, but not alone.

"Look! Blackman, Whiteman, Brownman, Yellowman,
Side by side helping their fellow man!"
So said Martin, as he watched the scene,
"Even from nightmares, can be born a dream."

Down below three firemen raised,
The colors high into ashen haze.
The soldiers above had seen it before,
On Iwo Jima back in '44.

The man on sticks studied everything closely,
Then shared his perceptions on what he saw mostly.
"I see pain, I see tears,
I see sorrow - but I don't see fear."

"You left behind husbands and wives,
Daughters and sons and so many lives,
are suffering now because of this wrong,
But look very closely. You're not really gone.

All of those people, even those who've never met you,
All of their lives, they'll never forget you.
Don't you see what has happened?
Don't you see what you've done?
You've brought them together, together as one.

With that the man in the stovepipe hat said,
"Take my hand," and from there he led;
Five thousand plus heroes, Newcomers to heaven,
On this day,
TWO THOUSAND ONE, NINE ELEVEN!

~~~~~~
---
FAA Regional Administrator Kerry B. Long
Editor, Charlie Muhs
OUR TIME is published by the Federal Aviation Administration, Alaskan Region, 222 W. 7th Avenue # 14, Anchorage, AK 99513-7587.
Send correspondence to: Charlie Muhs, 3705 Arctic Blvd., # 1153, Anchorage, AK 99503
Our Time Web Site @ - http://www.ourtimeonline.com/index.htm
Send address changes and subscription requests to: Federal Aviation Administration. ATTN: Ernie Fleece, AAL-10, 222 W. 7th Avenue # 14, Anchorage, AK 99513-7587, Phone 907-271-5471 or Fax 907-271-4809